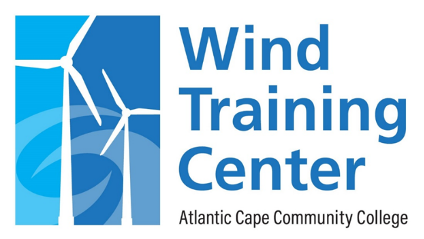 The Wind Training Center will provide the Global Wind Organization (GWO) Basic Safety Training w/Sea Survival. Over five days, the training will provide 40 hours of instruction in five areas: First Aid, Manual Handling, Fire Awareness, Working at Heights and Sea Survival.
The training program and supporting facility will be the first in the State and is a grant program administered by the Office of the Secretary of Higher Education with the support of the New Jersey Economic Development Authority (NJEDA).
The first step to any career in the wind industry is ensuring you have the certifications required. GWO sets the international standard for safety training and emergency procedures in the wind industry. Upon completion, certification(s) are valid for two years.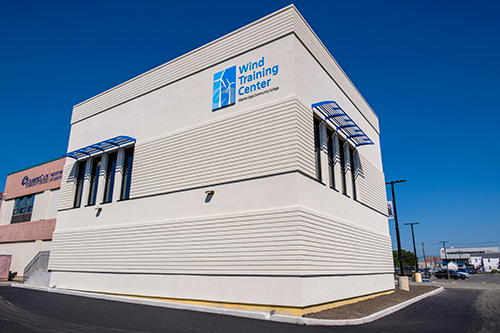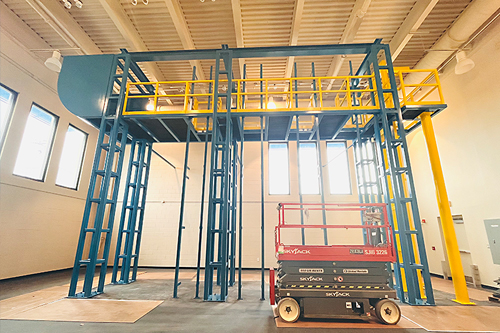 GWO Training Courses
Students completing a GWO training course will gain industry skills and be able to safely conduct: 
Working at Heights
Correctly use personal fall protection equipment (PFPE)
Perform safe working at height
Perform safe basic rescue from height in a remote wind turbine environment
Manual Handling
Demonstrate correct manual handling techniques
Understand the risks involved in not using correct manual handling techniques
First Aid
Demonstrate an understanding of the importance of carrying out first aid in a safe manner
Demonstrate correct use of first aid equipment
Fire Awareness
Identify any signs of fire
Follow emergency escape procedures
Correct operation of fire extinguishing equipment
Sea Survival
Demonstrate sea survival techniques and safe transfer between vessels and installations
Students will need to register for a WINDA ID to participate and receive credit for a GWO accredited course. Follow the steps below to receive your individual WINDA ID number:
Wind Training Center Groundbreaking Ceremony
Atlantic Cape Community College broke ground on October 28, 2021 on the Wind Training Center at the Worthington Atlantic City campus as part of a $2.9 million state grant aimed at growing the state's offshore wind industry.
Along with the GWO training program, the grant will help prepare New Jersey workers for jobs in the state's growing offshore wind industry, as well as establish a Sea Survival module at Historic Gardner's Basin.
The Wind Training Center is scheduled to open in 2023.
WHAT'S HAPPENING
Stay up to date on the latest Wind Training Center news:
Learn More
Learn more about the New Jersey Economic Development Authority's Wind Institute for Innovation and Training efforts to coordinate and galvanize cross-organizational workforce and innovation to position New Jersey as a leader in offshore wind:
Wind Institute for Innovation and Training
Learn more about the State of New Jersey Department of Environmental Protection's Offshore Wind program, which is tasked with meeting an executive order goal of obtaining 3,500 megawatts of energy from offshore wind by 2030: 
Join Our Team
Visit Atlantic Cape's the Job Opportunities section of our website for open positions.